Church Gallery
#ARTICLE_DATE_LETREHOZVA#: 21 February 2013 | Created: 12 June 2015
The special, huge wall surfaces of the"Bad Church" are unique to show large size works of art.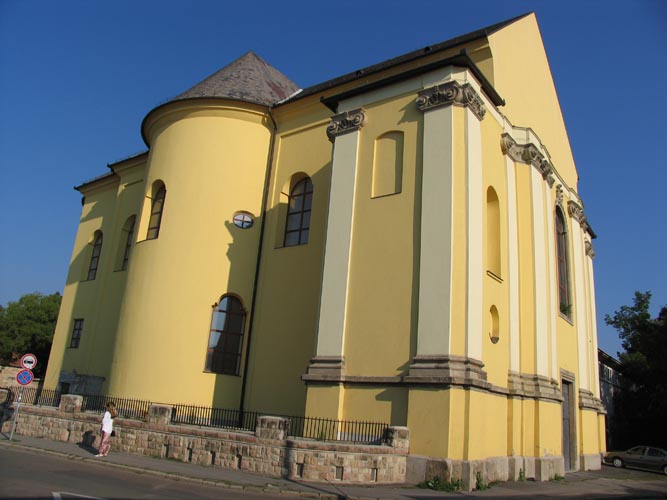 A monument having one of the heaviest fate in Eger is the church of Trinity order, so nor by chance it is named "Bad Church" by the locals since in its 250-year- history long-lasting constructions, negligence and differents attempts how to utilize it - followed one another.
Church Gallery can be visited from spring to autumn, it is a 650 m2 great exhibition space where mostly works of the great personalities of Hungarian contemporary fine arts are exhibited.
3300 Eger 5. Trinitárius str. | e-mail: ekmk@ekmk.hu
< back