Lacking Eyesight exhibition
#ARTICLE_DATE_LETREHOZVA#: 21 February 2013 | Created: 17 March 2015
It is a special exhibition showing the world of the blind in total darkness.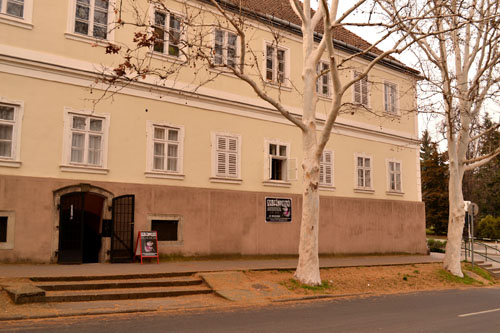 Guests – accompanied by blind guides or ones having poor eyesight – can get to know their life while simulating real life situations . The exhibition is open every day of the year from 8 am to 8 pm, but with no permanent opening hours. Groups are asked to have prebooking at least one day prior to the visit. In main season (May-June) it is advised to book the earliest possible to get a time for the visit.
A tour is 45-50 minutes with a min. number of 8 and max. 15 persons a group. The exhibition is in a cellar , so even in summer long trousers and jumpers are recommended, ladies should avoid wearing pin-heeled shoes.
Contact: Eger, Törvényház u. 1. | Tel.:30-337-2398 | E-mail: szemfenyvesztes@faatimah.hu
< back